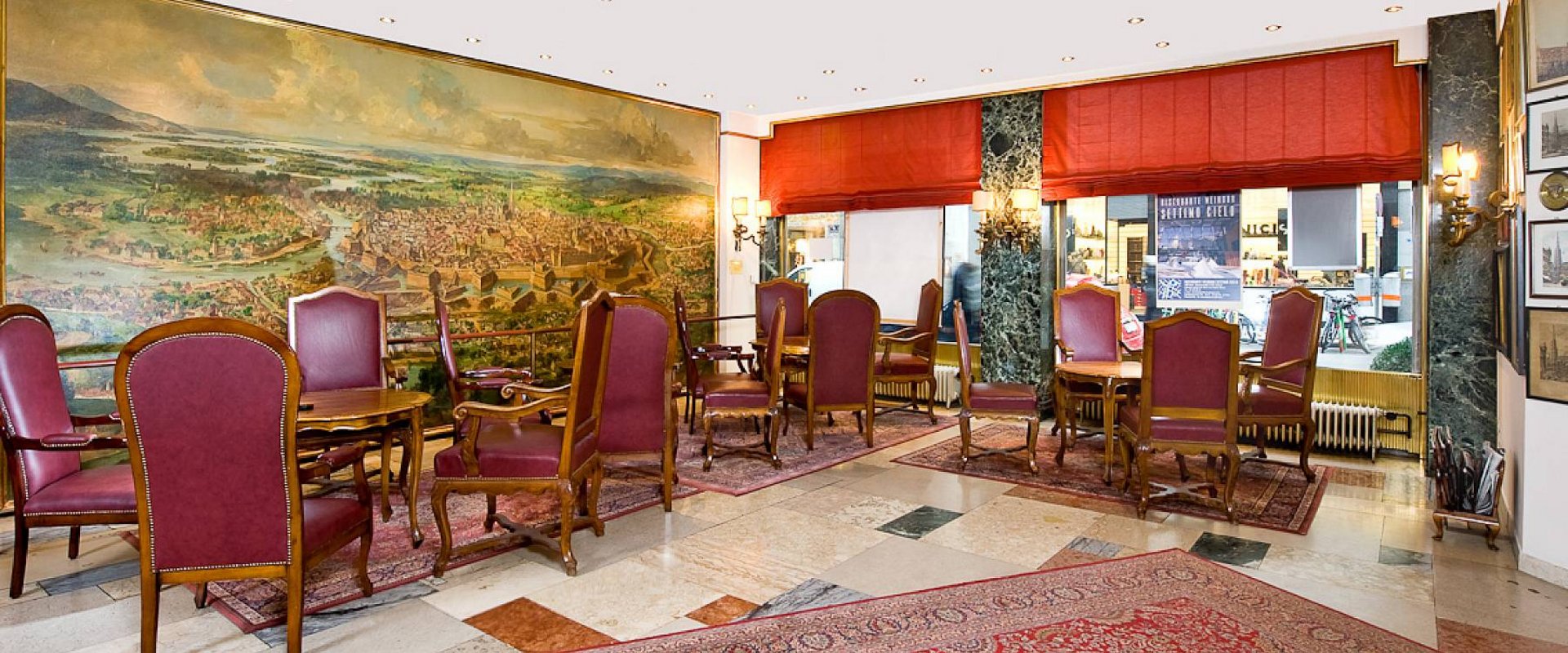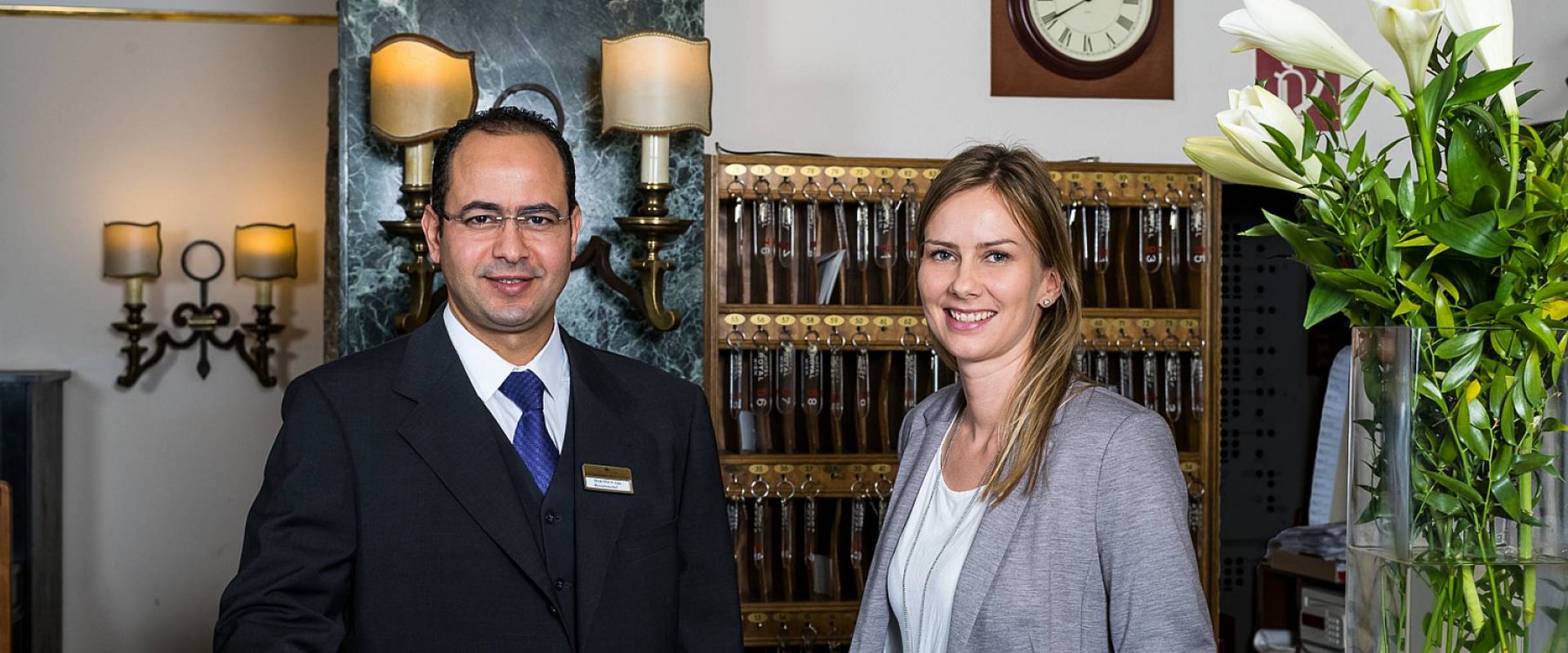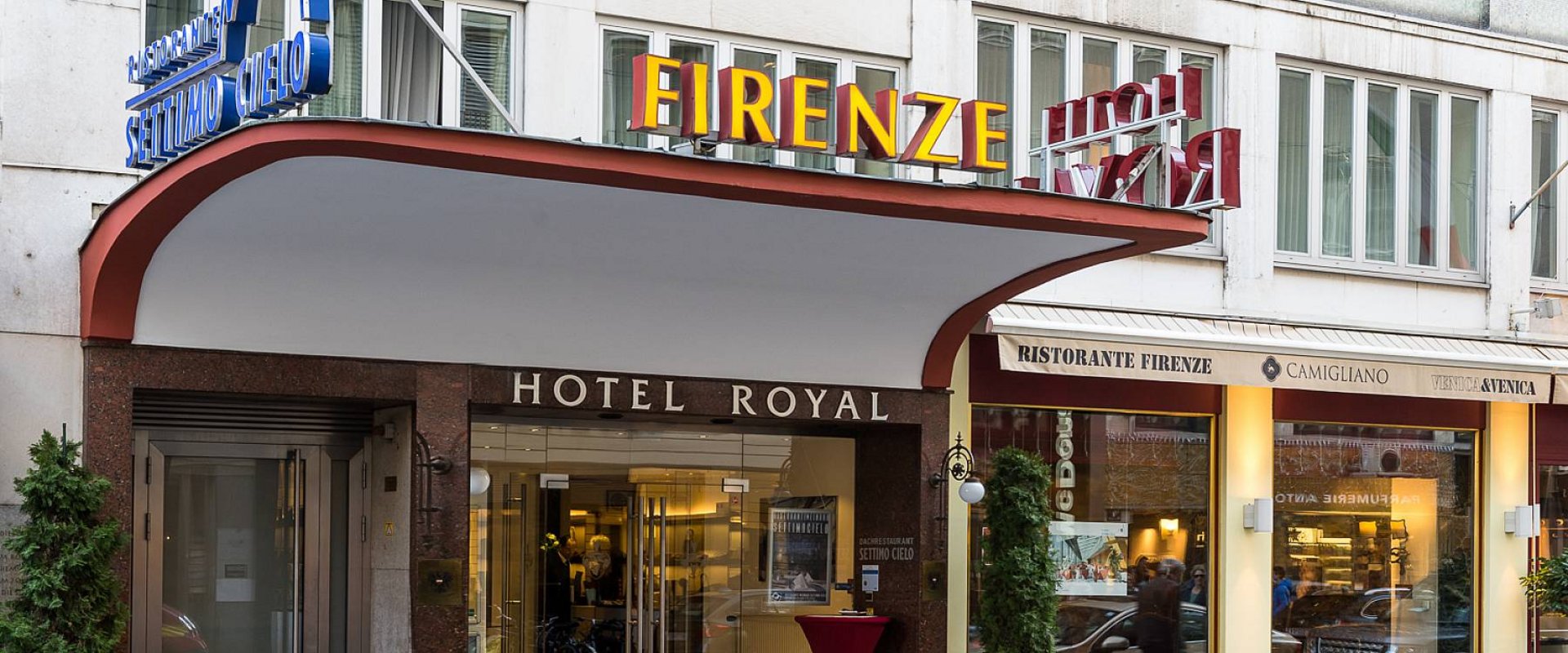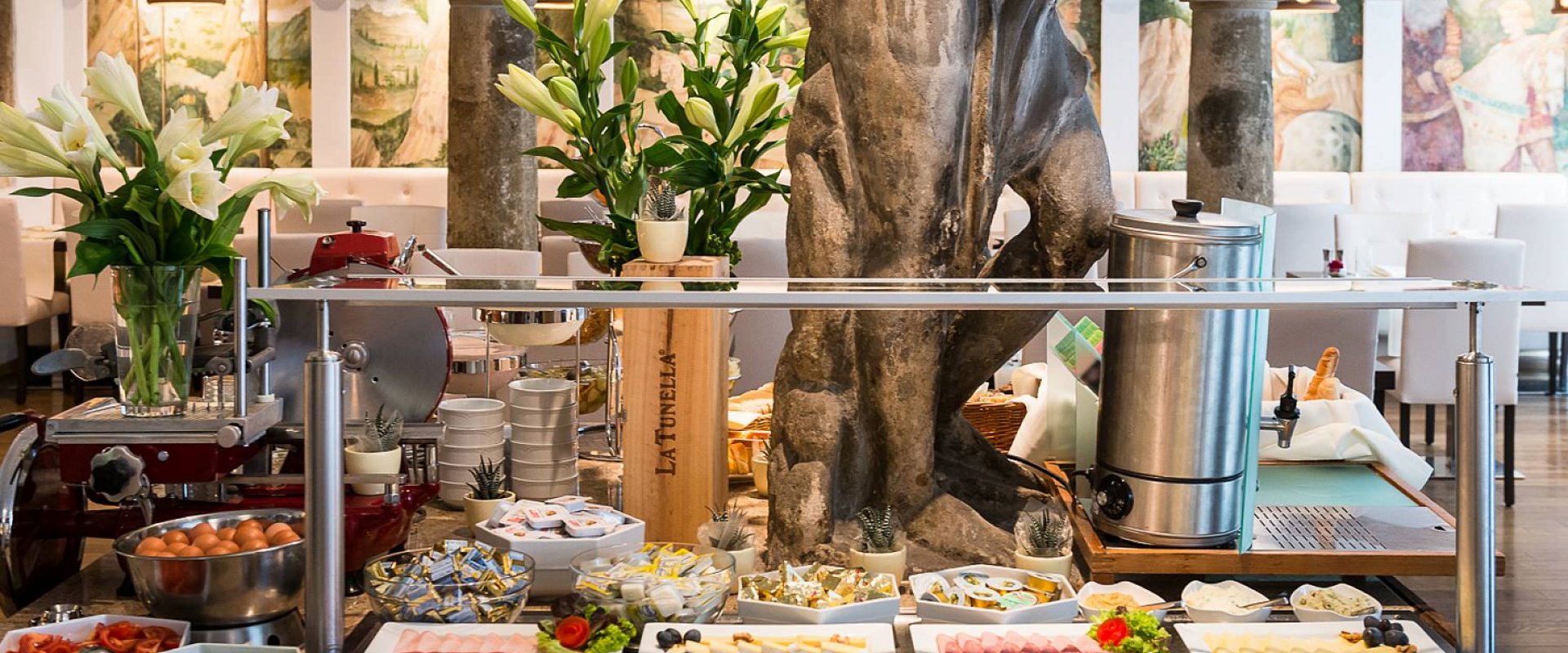 BOOK NOW
BEST PRICE ONLINE GUARANTEE!
WELCOME TO HOTEL ROYAL
Hotel Royal offers 4 star comfort in the heart of Vienna next to Kärntner Straße and St. Stephen's Cathedral, just a few minutes away from Vienna State Opera. Enjoy a delicious Italian dish in a one of the 2 hotel's own restaurants.
ABOUT OUR HOTEL
Hotel Royal enjoys a prime inner city location directly next to Vienna's Stephansdom (cathedral), at the beginning of the pedestrian zone and the famous shopping streets Graben and Kaerntnerstraße.
The Kremslehner family has owned the hotel since 1931, and it has been characterized by a familiar and accommodating atmosphere ever since.
All of the 88 elegant rooms, including 70 Superior double rooms and 14 Deluxe double rooms, have been extensively refurbished in recent years and therefore guarantee an unforgettable stay directly in the heart of Vienna.
Because of its central location, the Hotel Royal is perfectly suited as starting point for sightseeing tours and for visits to the opera and the various theatres downtown. Additionally, most of the city's top sights are reachable within walking distance. Due to the excellent access to public transportation our guests can easily visit other parts of our beautiful city. As the whole inner city is a non-parking zone, the hotel has a cooperation with a nearby garage and offers a pick-up service for our guests at a fixed price.
Hotel Royal comprises two excellent Italian restaurants: Ristorante Firenze Enoteca is located on the ground floor and offers you the city's most extensive selection of Chianti-Classico wine. The roof top terrace restaurant Ristorante Settimo Cielo is located on the 10th floor of the hotel and, along with the exquisite cuisine, also offers a breathtaking panorama view over the rooftops of Vienna all the way to the mountains of Schneeberg.
The building itself looks back over a history of many hundreds of years, described on a memorial panel in the lobby of Hotel Royal. One of the most impressive items is the wall painting after a copper engraving of Folbert von Alten-Allen, showing Vienna before the second Turkish encampment in 1683. Many visitors of Vienna come to Hotel Royal simply to have a look at this unique piece of art.